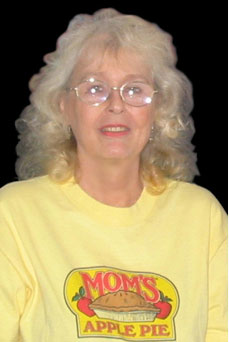 I was born in Oklahoma on the Scottish poet Robert Burns' birthday.....they tell me I was speaking in sentences and singing (although I suspect they didn't call it that) when I was a year old and haven't stopped yet.
Began singing in public while living in New Mexico and during the year I spent in Cambridge, England (my name then was Sandy Larson). I performed in folk clubs, the Cambridge Folk Festival, BBC Radio Brighton, a concert at historic Groton Church, and had second billing at the Hintlesham Folk Festival. The songwriting bug hit around that time. When I moved to Texas for a slight detour into law school in Austin, I found kindred spirits in the Austin Friends of Traditional Music and a band formed called "Hearts & Gizzards" (took our name from an old-time quilt pattern). We played at clubs, did a concert at Symphony Square, and played at the Texas Folklife Festival. I won vocal awards in competitions with the AFTM and the San Antonio Feis (Celtic music & dance).
Presently I play in the Cactus Canyon Contra-Band, a Celtic session group, an offshoot of that called "The Celtic Renegades", and solo with my own music at the PeaceCafe, the Highland Games, and other venues.
"Open the Door Softly" is my first recording (aside from living-room demos, PA tapes, & AFTM archives) with 12 of my own compositions about life, hope, love (mostly lost, occasionally found), the wonder of babies, and "Mom's Apple Pie". There are also 4 traditional songs (Celtic, old-time, and blues) and one by Jean Ritchie (a personal heroine). It was recorded in San Antonio at Blue Cat Studios with Joe Trevino, a wonderful engineer, and I was fortunate to have the cream of San Antonio's acoustic musicians to assist me. I hope you like the music.